Teams from across Sumo Group got their football kit on for a day of goals at One Big Game, a games industry 24-hour football-a-thon in aid of SpecialEffect.
 Sumo's trio of teams were made up of people from across the Group, including The Chinese Room, Red Kite Games, Atomhawk, Sumo Leamington, Sumo Sheffield, Sumo Nottingham and Sumo Newcastle. Sumo's teams were just three of 24 teams from across the games industry, who played full, 90-minute matches in rotation for a 24-hour period to raise money for the charity.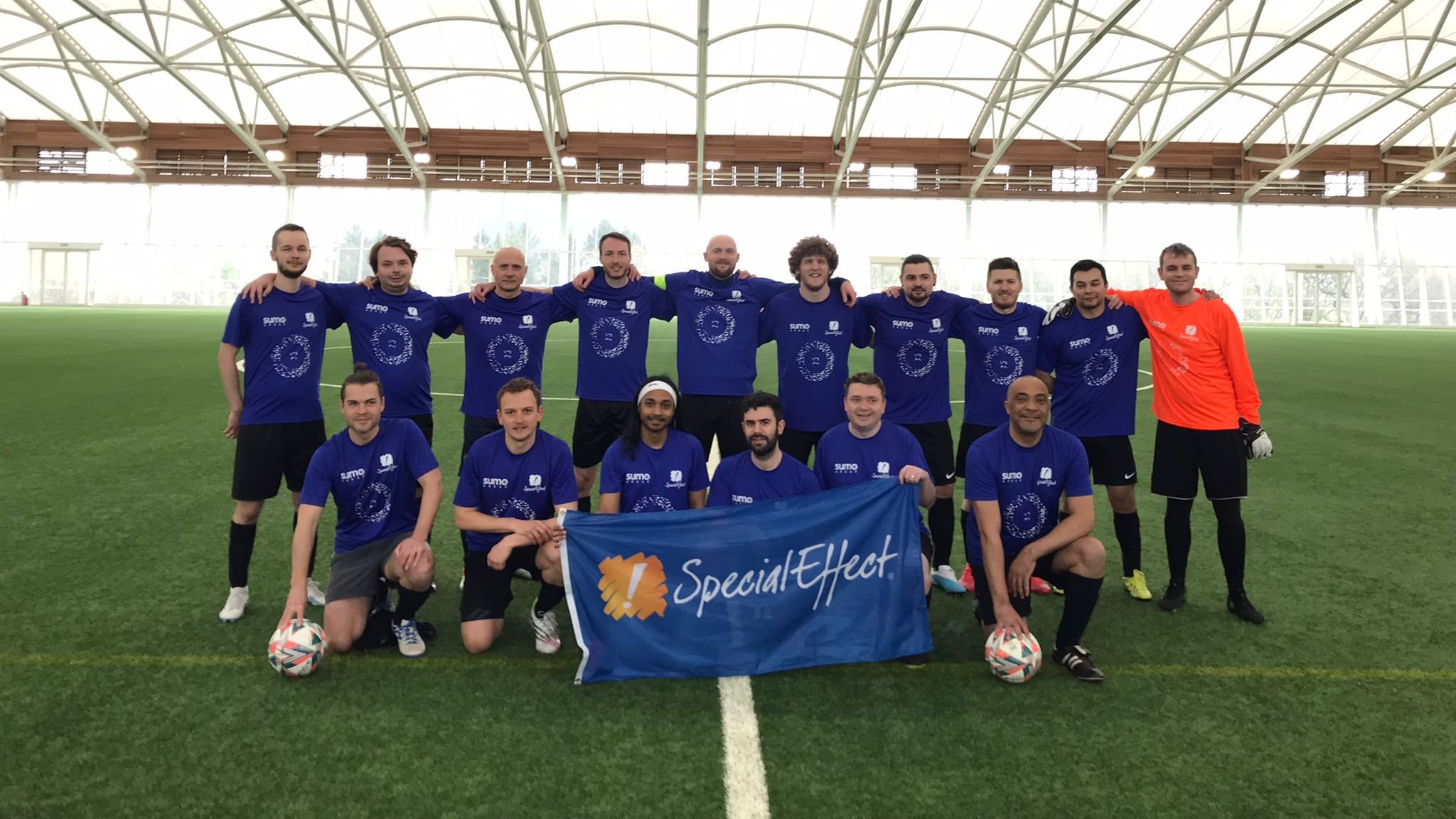 Polly Ord, Charity Partnerships Manager at Sumo Group (and member of the Games Industry Women's team on the day) said: "We've been a proud supporter of SpecialEffect for over a decade now and are always keen to get involved in new ways to get our people together to raise money for an awesome cause.
 "It was great to see so many people from across the games industry playing, and even better to see how much was raised for SpecialEffect!"
The total amount raised industry-wide for the event climbing to above £30,000 so far! Fundraising is still open, and you can find out more here.
 Organised by Rare, One Big Game was played at St. Georges Park and broadcast live on Twitch on the 26th and 27th of April 2023.