Our award-winning art and design studio Atomhawk has announced the winners of the 2022 Art Competition – celebrating their 6th year of incredible artwork submissions.
This year's competition theme was 'Forgotten Creation', and over 480 artists expressed what this theme meant to them in their own unique way through their own creative art. It's safe to say that the panel of judges, made up of members of the Atomhawk team as well as two independent judges from Elevation and nDreams Studio, were blown away by such an amazing array of entries, which proved to make the decision very difficult in the end.
The Grand Prize winner of this year's art competition was Quinten Blake, with Serhii Semenenko scooping the 'Key Moment' category. Meanwhile, Yun Huai Huang was announced as the winner of the 'Character' category, and Andrea Stanga was named as the 'Environment' category winner, respectively.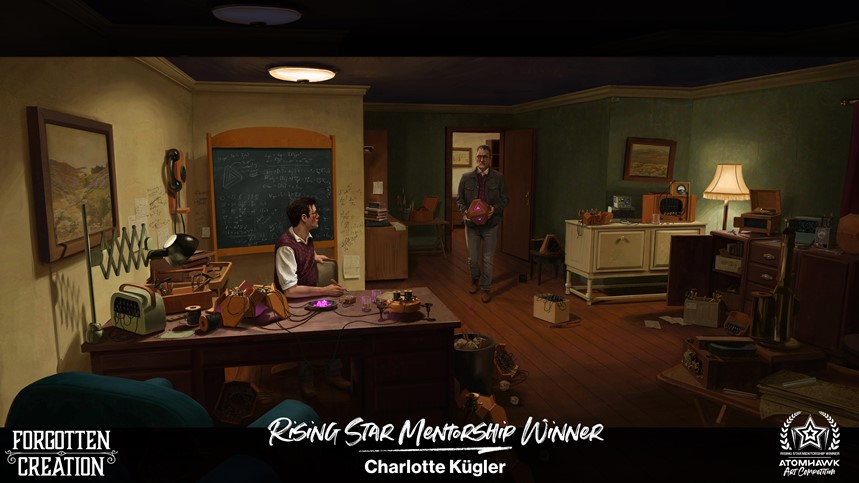 Charlotte Kügler won the Rising Star Mentorship, the second year of the prize, in which they also receive a Wacom Cintiq 22 – courtesy of Wacom and Escape Technology – and 1-on-1 sessions with an Atomhawk artist. Lastly, the Hawk's Choice Award went to Maxime Schilde.
"Once again we've seen an amazing level of skill and creativity from the entrants to the competition," said Tim Wilson, Managing Director at Atomhawk. "As a studio we love working closely with the digital art community and the response has been overwhelming."
Atomhawk works alongside industry-leading partners to make the unbelievable, believable. The company, which has studios in the UK and Canada – as well as a remote-based technical art team called Atomhawk Advance – have produced concept art, marketing art and interactive design for clients including WB Games, Xbox Game Studios and 2K Games.
All of this year's winners and honourable mentions artwork, as well as current open vacancies at Atomhawk, can be found at https://www.atomhawk.com